Orthopedic global expert promotes PCHRD-supported technology "Axis Knee System"
May 18, 2016
By: DOST-PCHRD (Source:http://bit.ly/1XmvH4M)

CABUYAO, Laguna- Dr. Ramon Gustilo, a world renowned orthopedic surgeon and inventor, talked about his company, experiences, and the Philippine Council for Health Research and Development (PCHRD)-supported technology Axis Knee System in a meet-and-greet event with the press yesterday at the Orthopaedic International, Inc. (OII) Office.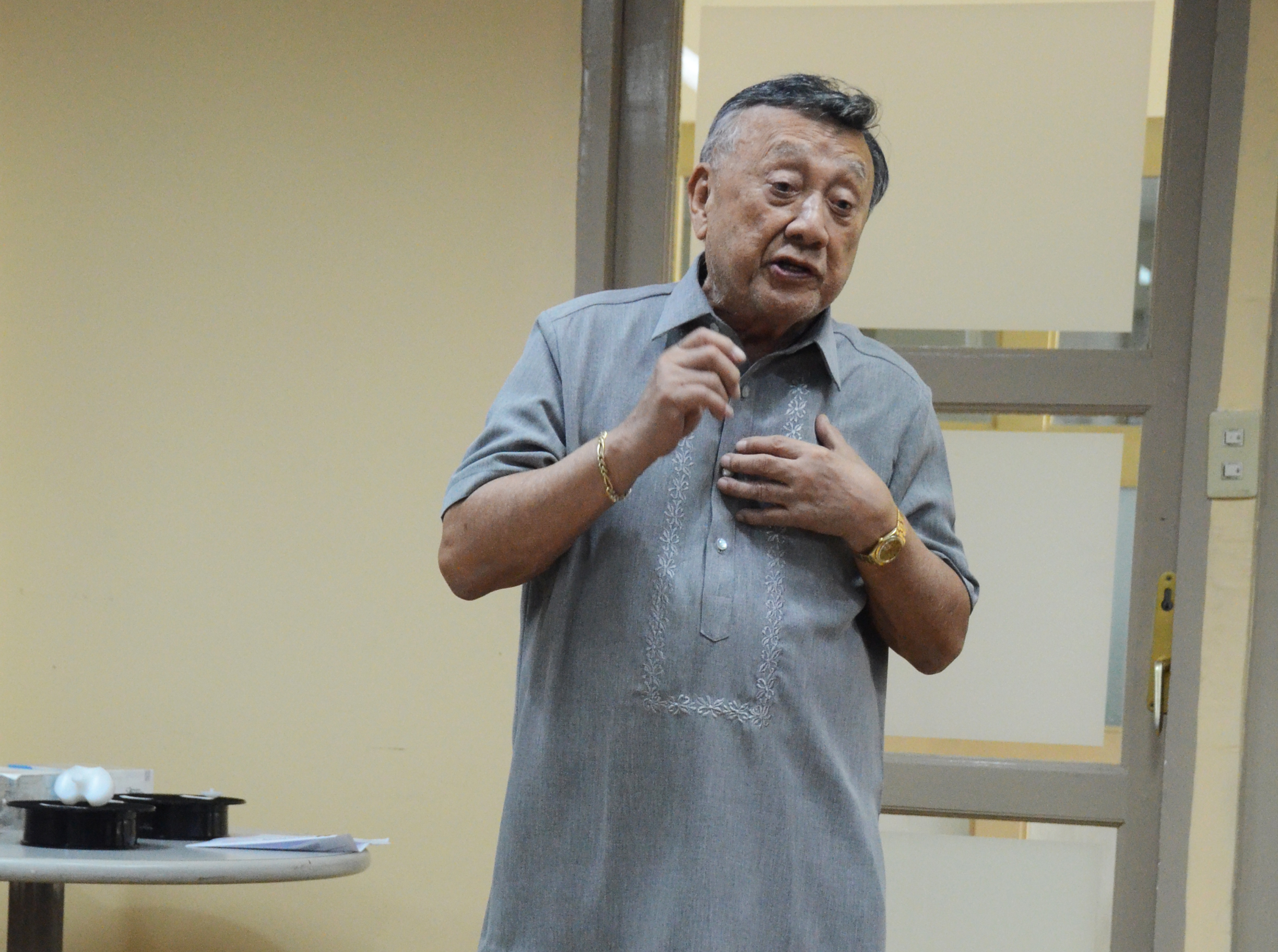 Dr. Ramon Gustilo as he explains the benefits of the Axis Knee System
The Axis Knee System is an affordable and innovative total knee replacement developed and manufactured in the ASEAN region. This total knee replacement was designed by an international team of surgeons and engineers headed by Dr. Gustilo through OII and the support from PCHRD.

The Axis Knee System is designed for Filipino and Asian knees and is registered with the Food and Drug Administration (FDA). Through its innovative instrumentation and surgical technique, more surgeons can also perform knee surgery without the need to undergo one year fellowship programs.
"It [Axis Knee System] is the best that we have, including the United States (US), in knee replacements," Dr. Gustilo cited.
Mr. Jude Sasing, OII President, also added that there are already more than 70 patients who benefitted from the technology. OII is also currently conducting training to surgeons so that they could provide knee replacement in the provinces, thus patients will no longer go to Manila for operations.
In his message, Dr. Jaime Montoya, PCHRD Executive Director, mentioned that the Council's partnership with OII is the first and only public-private partnership (PPP) of the government in the field of biomedical research.
"The importance of private sector investment in research cannot be overemphasized. With this mode of partnership, technology uptake by industry is faster and I hope that this will jumpstart more partnerships of this kind," Dr. Montoya said.
The meet-and-greet event is part of the Department of Science and Technology (DOST)'s Science Media Tour. For more information on the Axis Knee System, visit PCHRD and OII websites at www.pchrd.dost.gov.ph and www.oii.com respectively.