Healthy Valentine's Day Gift Ideas for your Parents/Grandparents
February 6, 2023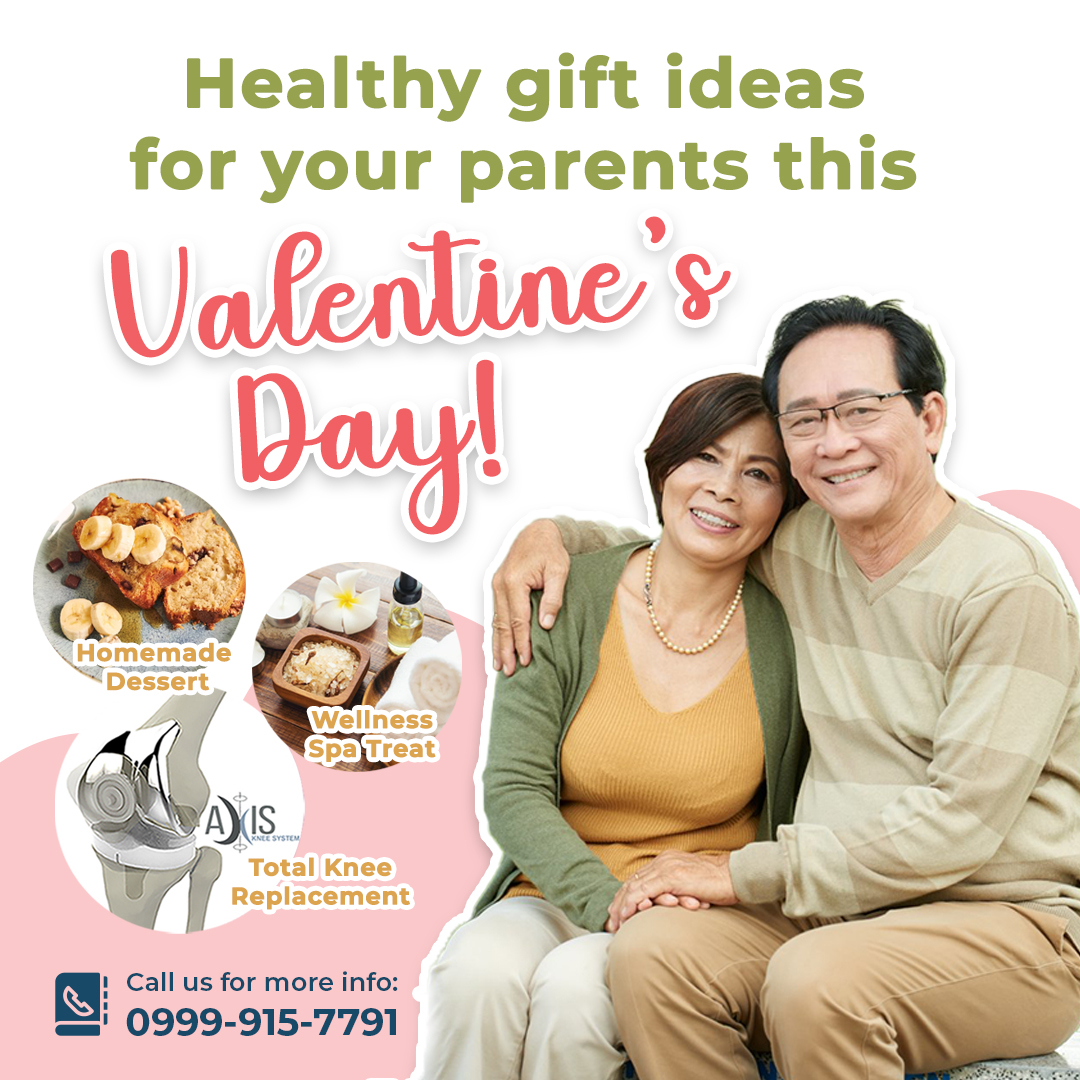 1. Make a homemade healthy dessert

Since it is Valentine's day, sweets such as chocolate is a perfect choice as a gift. To give it a twist, let's make the dessert healthier for your parents. Make a homemade healthy dessert for them that they will like! You can find recipes to follow online. Some examples are sweet potato brownies, chocolate banana breads or even just chocolate-dipped fruits. Homemade goods are sweeter because it is made especially for them and is made from the heart.
2. Treat them for a spa or wellness day

There are a lot of local spas that offer different wellness services perfect for your parents. You can treat them for a massage, facial, manicure and pedicure. Spas help promote relaxation and improves the overall mood. Some spas also offer pain relief treatments perfect for our ageing parents. A spa day will be a perfect opportunity for you to bond with them and at the same time pamper yourselves this Valentines day.

3. Consult with an orthopedic doctor for their joint pains

If you have senior parents experiencing joint pains such as the hip and knees, now is the perfect time to treat them for a consultation with an orthopedic doctor. Arthritis or inflammation occurs when the cartilage of the joints starts getting thinner and the bones start rubbing directly against each other.

Orthopedic surgeons has a range of highly effective options that they can use to manage their joint pain. These options include conservative therapies, medications, injections and total knee replacement. Orthopaedic International Inc. offers free consultation on limited partner hospitals. You may contact them at 0999-915-7791 or 0977-635-7461.