The Best Gift for your Mom this Mother's Day
May 9, 2018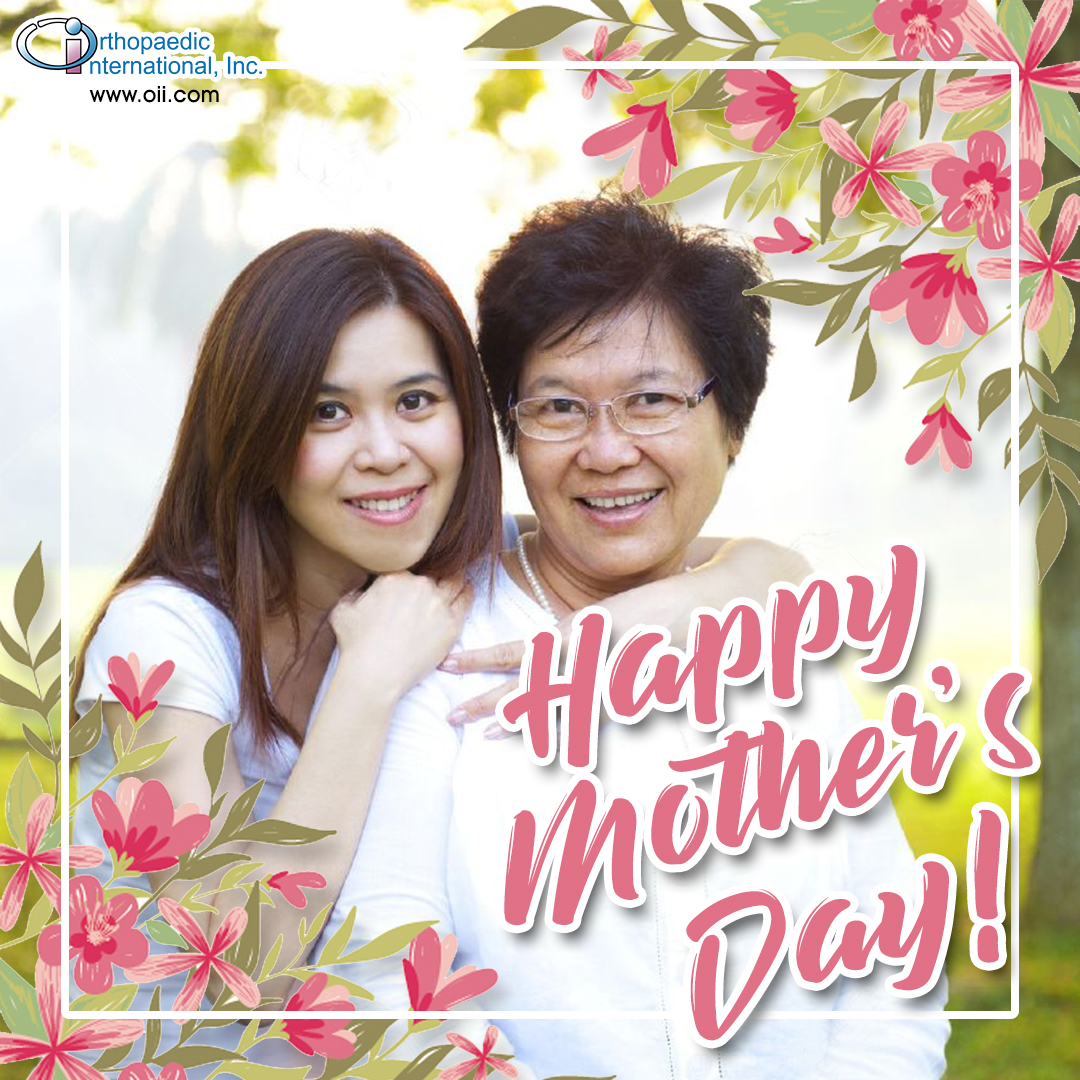 Of all the gift life has to offer, a MOTHER is the greatest of them all. And what probably you could give her to show your love towards the most important woman in your life?
It can be a spa treatment, shopping spree, beauty makeover or a ticket for her dream trip, but have you think that freeing her from aching knee could be the best gift you could give her?
If you worry about the budget, Axis Knee System costs 40-50% lower compared to other knee systems in the market because it is developed in partnership with DOST-PCHRD. A world class quality at an affordable price! Also, you can apply for the PCSO medical assistance of the knee implants to lessen the cost of the procedure.
Have your mom checked by an expert orthopedic surgeon today. We can refer Axis Knee expert orthopedic surgeons near your location and we'll be glad to assist you with the procedure.
'Cause we want your mom to be free from pain we can help your mom to have a schedule with our partner doctors.
You can also visit our website www.oii.com or you may call/text 0999-915-7791 for more information on Axis Knee System.
Cheers to all the AMAZING MOMS out there! ❤
Feb 12, 2019. Axis Knee System was featured in the first DOST-PCHRD Talakayang HeaRT Beat, Press and Media Conference
Oct 25, 2018. Mahahalagang Kaalaman Tungkol sa Total Knee Replacement
Jul 13, 2018. Karagdagagang Impormasyon Tungkol sa Axis Knee System
May 24, 2018. Axis Knee System is Available Nationwide!
Feb 07, 2018. What Makes Axis Knee System unique?
Nov 22, 2017. Axis Knee System 2nd Annual Thanksgiving Dinner
Aug 30, 2017. Dr. Ramon B. Gustilo recipient of 2017 UPAA Distinguished Alumnus Award in Medicine
Jul 17, 2017. Axis Knee System team awarded with Outstanding Technology Commercialization Award at NSTW 2017
May 04, 2017. POA 27th Midyear Convention
Mar 24, 2017. AAOS 2017 Annual Meeting at San Diego, CA
Nov 22, 2016. 67th POA Annual Convention
Nov 12, 2016. 22 surgeons attended Axis Knee System Training at POC
Oct 06, 2016. Orthopaedic International goes to THAILAND!
Sep 30, 2016. Axis goes to (Bicol) Access!
Aug 18, 2016. Filipino orthopedic surgeons begin use of modern, cheaper way of knee surgery
Aug 01, 2016. DOST showcases PH-designed knee replacement
Jul 27, 2016. OII welcomed the Senior Citizens Association for a plant tour
Jun 16, 2016. Pinoy company now manufactures knee implants designed for Asians
Jun 01, 2016. No More 'Going Weak at the Knees'
May 19, 2016. Orthopaedic International clears way for conquering Osteoarthritis
May 18, 2016. Orthopedic global expert promotes PCHRD-supported technology "Axis Knee System"
May 15, 2016. Axis knee System: Confidence in Every Step
May 09, 2016. Locally Developed Knee Surgical Technique Puts Patient Back Into Life Mode
May 06, 2016. DOST-PCHRD Conducts Science Media Tour For Awareness On "Knee Replacement Surgery" Availability In PH
Mar 02, 2016. OII at the AAOS Annual Convention in Orlando, Florida
Nov 01, 2015. Joint effort propels development of 'affordable' knee replacements
Jul 27, 2015. DOST develops knee replacement at half the cost of regular treatment
Jul 22, 2015. Philippine firm makes knee implants affordable