Philippine firm makes knee implants affordable
July 22, 2015
By Rainier Allan Ronda
Source: http://www.philstar.com/headlines/2015/07/22/1479637/philippine-firm-makes-knee-implants-affordable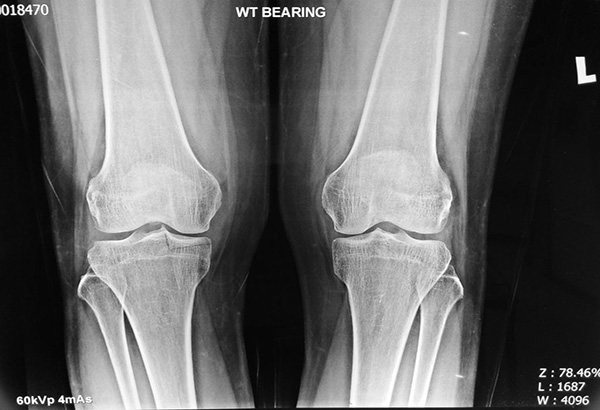 A local medical devices firm has developed capacity to manufacture high quality and affordable knee implants for those suffering from severe arthritis. File photo/AP photo
MANILA, Philippines - A local medical devices firm, with funding support from the Department of Science and Technology's Philippine Council for Health Research and Development (PCHRD), has developed capacity to manufacture high quality and affordable knee implants for those suffering from severe arthritis.
Jude Sasing, president of Orthopaedic International, which is controlled by Filipino surgeon and inventor Ramon Gustilo, said the breakthrough knee implant is now available in the market and is made more affordable for Filipinos who want knee replacements.
During a PCHRD global health networking forum the other day, Sasing said that they will also provide knee replacement surgery training for all general orthopedic surgeons in the country to make it more affordable.
The training, he added, will allow local general orthopedic surgeons to be capable of doing knee replacements without undergoing the usual one-year fellowship training.
"So far we have trained close to 40 surgeons and we're going around the country to train more," Sasing said.
In introducing the remedy, Sasing said top orthopedic surgeons, engineers and consultants from the US, Japan and China participated in the research and development phase of the product it called the Axis Knee System.
"But this was mainly a work of Filipino surgeons and engineers," Sasing added.
A knee replacement procedure costs P250,000 to P450,000. But Sasing claimed that the use of the Axis Knee System reduces the amount by 40 to 50 percent.
Feb 12, 2019. Axis Knee System was featured in the first DOST-PCHRD Talakayang HeaRT Beat, Press and Media Conference
Oct 25, 2018. Mahahalagang Kaalaman Tungkol sa Total Knee Replacement
Jul 13, 2018. Karagdagagang Impormasyon Tungkol sa Axis Knee System
May 24, 2018. Axis Knee System is Available Nationwide!
Feb 07, 2018. What Makes Axis Knee System unique?
Nov 22, 2017. Axis Knee System 2nd Annual Thanksgiving Dinner
Aug 30, 2017. Dr. Ramon B. Gustilo recipient of 2017 UPAA Distinguished Alumnus Award in Medicine
Jul 17, 2017. Axis Knee System team awarded with Outstanding Technology Commercialization Award at NSTW 2017
May 04, 2017. POA 27th Midyear Convention
Mar 24, 2017. AAOS 2017 Annual Meeting at San Diego, CA
Nov 22, 2016. 67th POA Annual Convention
Nov 12, 2016. 22 surgeons attended Axis Knee System Training at POC
Oct 06, 2016. Orthopaedic International goes to THAILAND!
Sep 30, 2016. Axis goes to (Bicol) Access!
Aug 18, 2016. Filipino orthopedic surgeons begin use of modern, cheaper way of knee surgery
Aug 01, 2016. DOST showcases PH-designed knee replacement
Jul 27, 2016. OII welcomed the Senior Citizens Association for a plant tour
Jun 16, 2016. Pinoy company now manufactures knee implants designed for Asians
Jun 01, 2016. No More 'Going Weak at the Knees'
May 19, 2016. Orthopaedic International clears way for conquering Osteoarthritis
May 18, 2016. Orthopedic global expert promotes PCHRD-supported technology "Axis Knee System"
May 15, 2016. Axis knee System: Confidence in Every Step
May 09, 2016. Locally Developed Knee Surgical Technique Puts Patient Back Into Life Mode
May 06, 2016. DOST-PCHRD Conducts Science Media Tour For Awareness On "Knee Replacement Surgery" Availability In PH
Mar 02, 2016. OII at the AAOS Annual Convention in Orlando, Florida
Nov 01, 2015. Joint effort propels development of 'affordable' knee replacements
Jul 27, 2015. DOST develops knee replacement at half the cost of regular treatment