OII is proud of its team of talented engineers. Working together with some of the country's leading orthopaedic surgeons, they have designed innovative orthopaedic devices that have been patented in different countries. OII is constantly developing new ideas to solve orthopaedic problems and improve clinical outcomes.
Below are some of the innovations that OII's R&D team has developed:
The Axis Knee System
The Axis Knee System addresses two of the main causes of early total knee replacement failure: incorrect implant alignment and incorrect femoral component rotation. The Mechanical Axis Finder is a reusable and portable mechanical device that locates the mechanical axis in both coronal and sagittal planes without using X-rays or computer navigation. The unique surgical technique and instrumentation accurately determines the correct femoral rotation for each patient, ensuring correct patello-femoral tracking.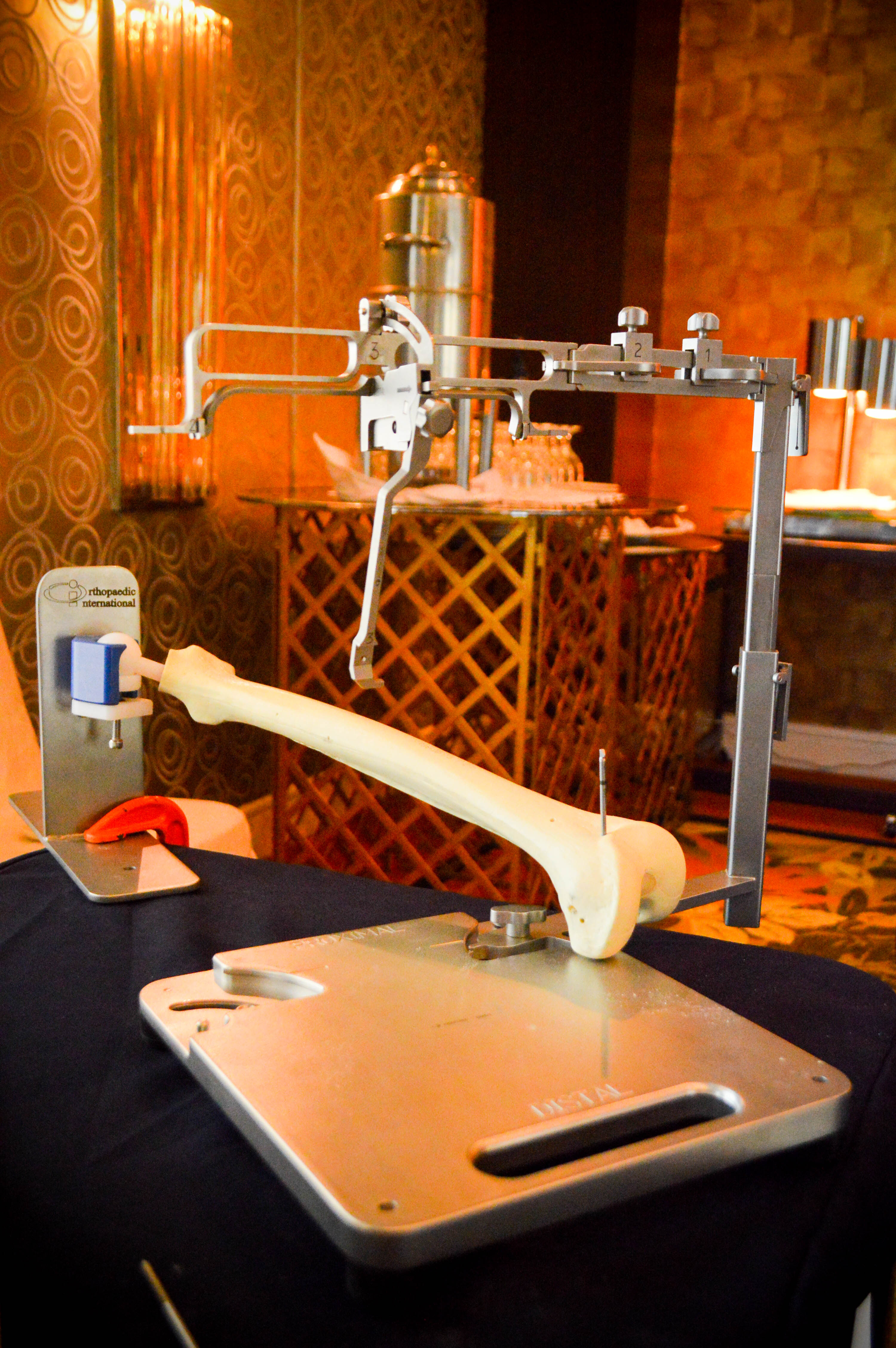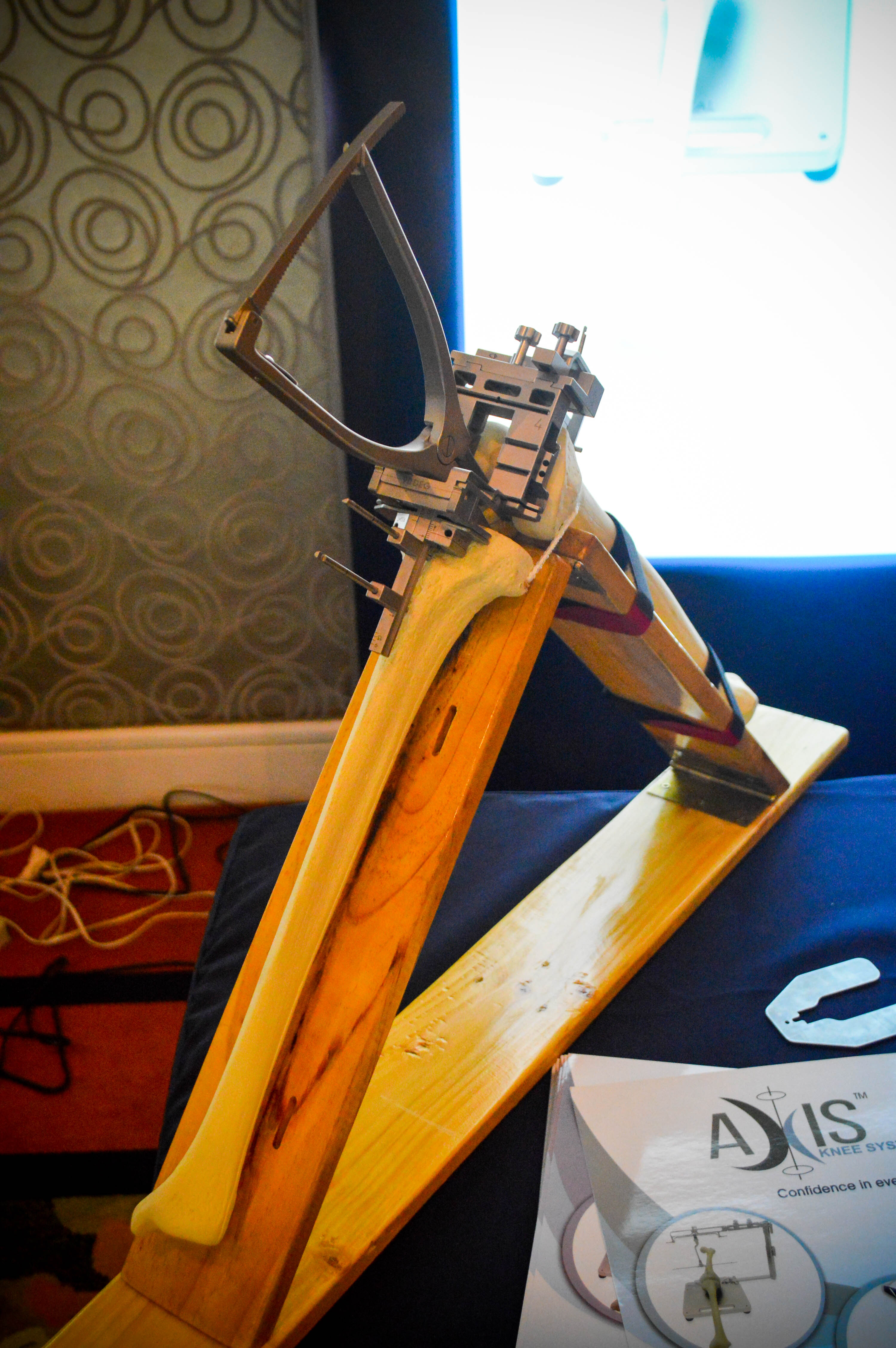 Femur Mechanical Axis Finder Femoral and Tibial Cutting Blocks, C-clip, and Jack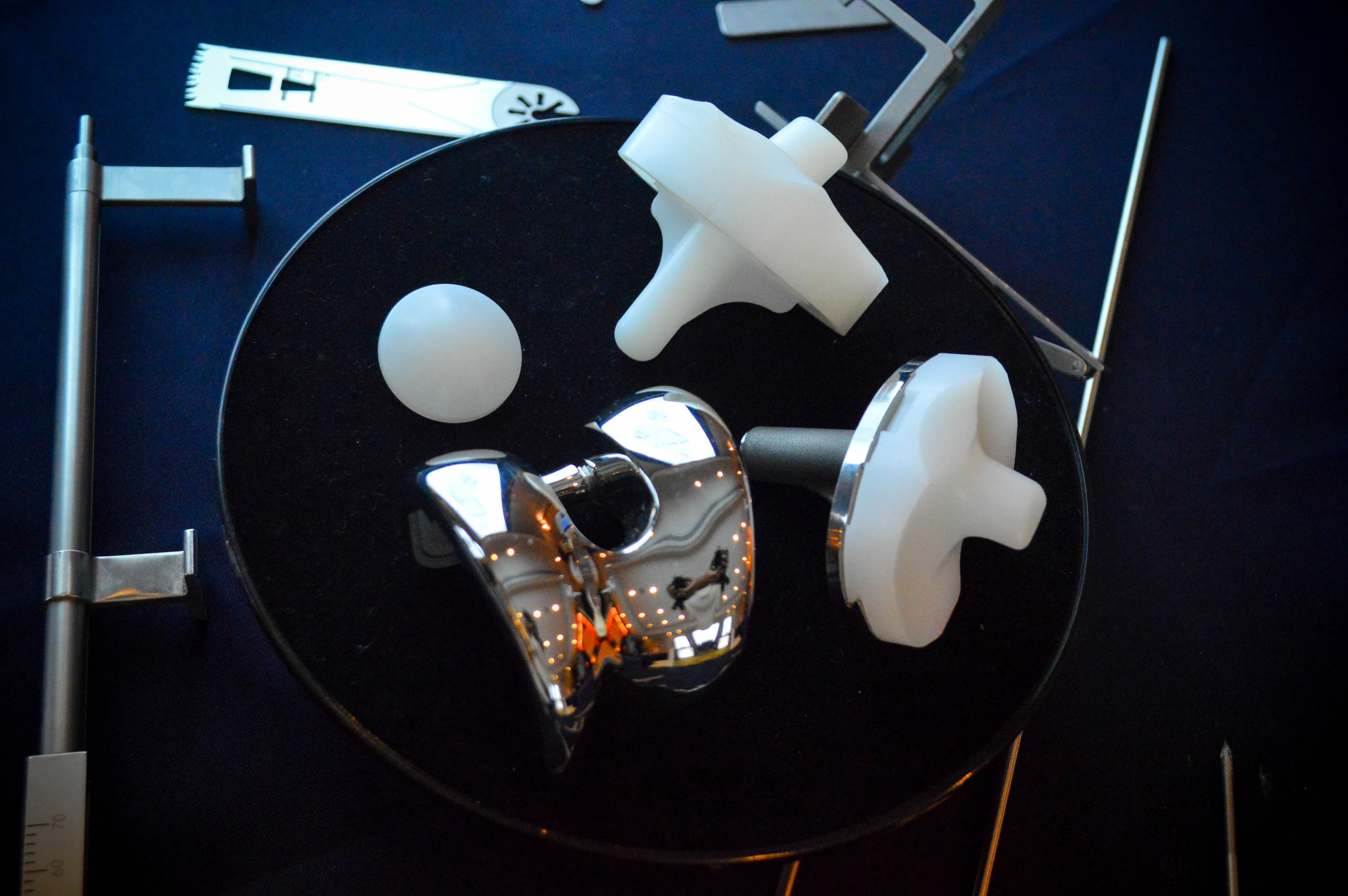 Axis Implants: Femoral, Tibial, and Patellar components with the upcoming metal-backed tibial component
The Stratus Fortis Spine System
The system features a patented polyaxial screw design that allows for a very strong articulating joint lock making it virtually as strong as a monoaxial screw, while maintaining a small head profile. The patent-pending setscrew design is also unique and eliminates setscrew disengagement and thread stripping. Instrumentation is simplified with tools that combine multiple functions into one device.